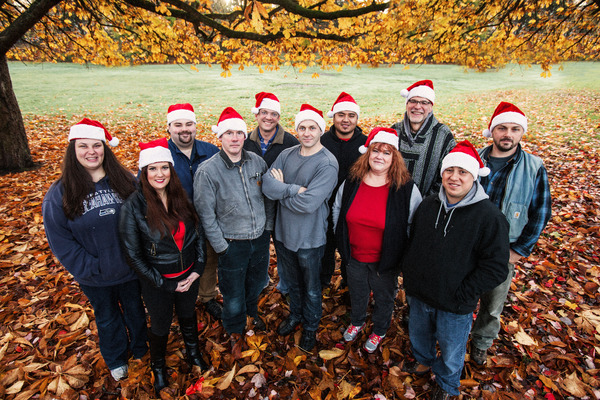 As temperatures drop your utility bills may go up. There are lots of free options to save on energy costs while keeping your home warm. And as we often say, safety first. Here are some great tips on how to make the winter season safe and cost effective.
Caulk around windows and other openings. This will help to keep cold air out, and make your home more energy efficient. You will have a warmer home and a lower utility bill. You can pick up inexpensive caulking and a caulking gun from your local hardware store.
Update your lighting. Replace your most used fixtures with energy-saving bulbs, such as CFLs and LEDs. According to the Department of Energy, making these replacements can save you about $75 each year. Check out these tips for choosing the right bulb.
Use timers. The holidays bring lots of lights and putting them on a timer could help manage the amount of energy you consume.
Be vigilant when it comes to space heaters. Most recently manufactured space heaters are up to code, due to new regulations. However, it is extremely important to exercise caution – such as not using an extension cord, not leaving it unattended and ensuring you leave at least four feet of space between the heater and curtains, furniture and bedspreads.
Understand the operating procedures of your portable generator. In the event of a power outage at your home or business, portable generators can be very helpful. However, they can be extremely hazardous. Read and follow the manufacturer's guidelines before operating it and conduct regular maintenance checks.
Reverse your ceiling fans. When a fan spins clockwise it helps circulate warm air during the winter months. This is a great, free, and easy way to add more warmth to your home. There is a small switch on the side that can be flipped.
Unplug if not in use. Your big screen TV, cable box, laptop and phone charger may not be in use, but if they are plugged in, they may still be drawing power. Electronics that continue to draw power even when they are switched off can add up to $200 a year to your energy costs.
Conduct an electrical checkup. A licensed electrician can help identify safety concerns, offer ways to protect your home and provide cost saving suggestions.
We are growing our team!
Let us know if you are interested or if someone you know may be interested.
Wanted:
Office Manager/Bookkeeper/HR admin
Journey Level Electrician
"Exact Electric was recommended by another highly rated electrician in the area. They came for an estimate in a timely manner and after the contract was signed started a week later. They did a great job explaining why and what had to happen to make sure the electrical update was successful.They wanted us to be very satisfied and it showed."
– Karen T. (the owner of a 104-year old home)
Sign Up For Our Newsletter